Is interior design important to the person you're thinking of surprising? Don't worry, we have you covered. Our collections have been created with popular home decor styles in mind. Shop for the perfect personalised, wall-art gift based on your loved one's favourite colour palette or interior design taste.
Embracing the divine beauty of botanicals, naturally reduces stress, aids relaxation and eases the mind. Botanical interior design trends create a sense of serenity at home, with refreshing and revitalising shades of green. Gift your loved one an opportunity to bring the benefits of the great outdoors, into their homes.
Pantone named it colour of 2020, in the search for peace and tranquility. A calming and stimulating shade, blue has been proven to help with mental clarity, lowering the heart rate, and inspiring creativity. Our Lapis collection blue was made by mixing classic French Ultramarine with a dash of Indigo, resulting in a rich, yet delicate shade.
Delicate, pastel & blush pinks have long been linked to elegance, sophistication and beauty. Subtle pink tones transform living spaces to provide a warm and soothing experience. Both our Sol and Lapis collections feature muted pink flowers supported by subtle grey foliage - the perfect combination of elegance & sophistication.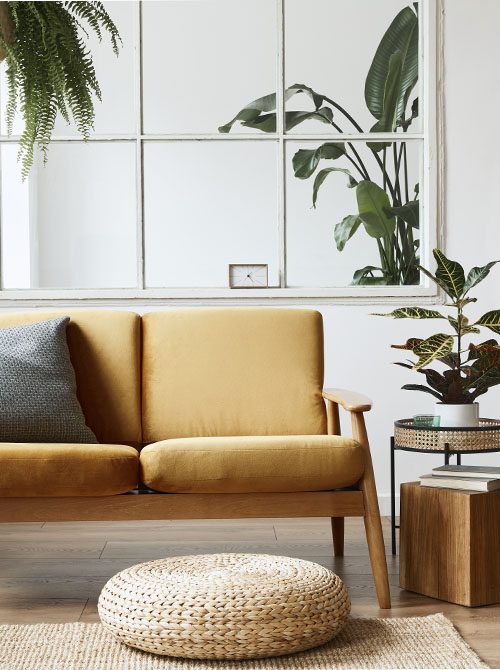 Yellow has one of the most powerful effects on your mood and mental health. It represents happiness, clarity and energy, while also being uplifting. Yellow can create enthusiasm for life, and awaken greater confidence and optimism. A calming and relaxing neutral hue, yellow is perfect for someone in need of a mental health boost.